My research is in the general area of Electronic Materials & Devices. My background is in semiconductor front end process modeling (TCAD) and this continues as a core area in my research group. Our particular focus is on the SiGe material system and I have active projects investigating diffusion, oxidation, and point defects in SiGe and SiGeC.
A natural extension of this has been in the area of low-power, low-noise RFIC design using both SiGe technology as well as conventional CMOS.
Two new directions in my group involve the application of process & device modeling methodology to promising new technology. In this area, my particular focus is on organic/polymer thin film transistors (OTFT), and I have also begun to explore applications to MEMS structures.
These areas and their interrelation are captured in the schematic below. Click on the circles to go to the appropriate area description.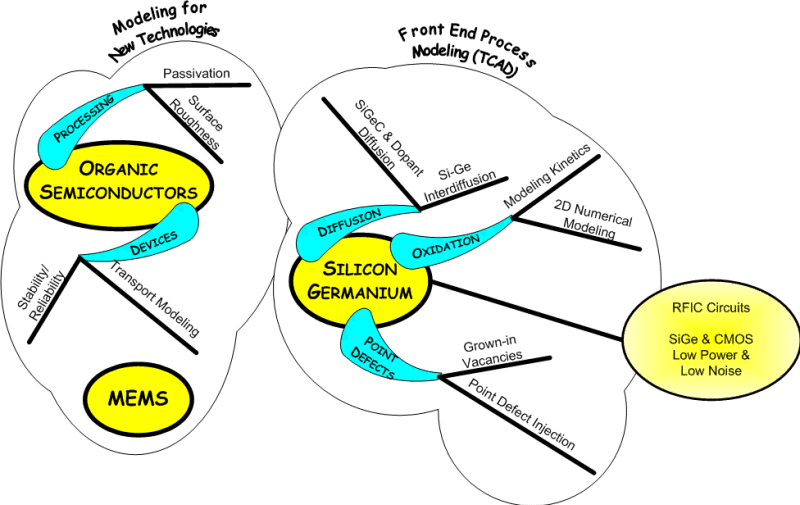 This page was last updated on March 02, 2005