---
Jun Chen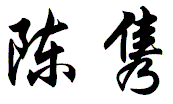 Associate Professor
Department of Electrical and Computer Engineering, McMaster University
1280 Main Street West, ITB A221
Hamilton, ON L8S 4K1
Canada
Email: junchen at ece dot mcmaster dot ca
Phone: (905) 525-9140 Ext. 20163
Fax: (905) 521-2922
---
Biography:
Jun Chen received the B.S. degree in Electronic Engineering from Shanghai Jiao Tong University in 2001, and the M.S. and Ph.D. degrees in Electrical and Computer Engineering from Cornell University in 2004 and 2006, respectively. He was a Postdoctoral Research Associate in the Coordinated Science Laboratory at the University of Illinois at Urbana-Champaign from September 2005 to July 2006, and a Postdoctoral Fellow at the IBM Thomas J. Watson Research Center from July 2006 to August 2007. Since September 2007 he has been with the Department of Electrical and Computer Engineering at McMaster University, where he is currently an Associate Professor. He held the title of the Barber-Gennum Chair in Information Technology from 2008 to 2013 and the Joseph Ip Distinguished Engineering Fellow from 2016 to 2018. He was a recipient of the Josef Raviv Memorial Postdoctoral Fellowship (2006), the Early Researcher Award from the Province of Ontario (2010), and the IBM Faculty Award (2010). He served as an Associate Editor for the IEEE Transactions on Information Theory from 2014 to 2016.
---
Teaching:
Digital Communications II (EE 4TM4, McMaster), Winter 2019
Probability and Random Processes (EE 3TQ3, McMaster), Fall 2018
Network Information Theory (ECE 735, McMaster), Fall 2018
Circuits and Systems (EE 2CJ4, McMaster), Winter 2018
Advanced Engineering Mathematics (ECE 704, McMaster), Winter 2013
Fundamentals of Wireless Communications (ECE 738, McMaster), Fall 2009
Digital Communication Systems (EE 4TK4, McMaster), Fall 2009
Mathematics for Linear Systems (EE 3CK3, McMaster), Fall 2008
Multiuser Information Theory and Wireless Communications (ECE 795, Cornell), Spring 2005
---
Students and Postdoctoral Researchers:
Postdoc
Ali Zibaeenejad, Qiqi Wang
Ph.D.
Muhammad Alrabeiah, Xiaohong Liu, Huan Liu, Siyao Zhou, Kangdi Shi
M.A.Sc.
Chenxiao Niu, Yongrui Ma, Ye Wang, Wenjie Zhao, Mengzhen Wang, Xintong Guo, Yaohui Jing, Zichao Zhao, Ying Chen, Lida Xu, Botao Xiao, Yexin Cui, Ruoyi Wang, Zhihao Shi, Xiuxian Ye, Dawei Guo
Alumni:

(

list

)
---
Research Interests:
Information and Coding Theory Machine Learning Natural Language Processing Wireless Communications Multimedia Communications Signal and Image Processing Data Compression and Storage Networking Optimization
---
Projects:
Deep-Learning-Based Fine-Grained Furniture Classification and Winning Strategy Recommendation (

Mitacs

Accelerate Grant)
A Machine Learning Approach for Digitalization of Engineering Specifications and Documents (

Mitacs

Accelerate Grant)
Jordan Shapes for Deep Learning (

Mitacs

Accelerate Grant)
Achieving the Performance Limit of

Noncausal

Lossy

Compression with the Predictive Coding Architecture (Google Chrome University Research Program)
Learning-Oriented Data Compression with Applications (NSERC Discovery Grant)
Past Projects:

(

list

)
---
Publications:
Patents and Standards Contributions
---
Professional Activities:
Co-chair: Information and Coding Theory Symposium, CHINACOM'08.
TPC Co-chair: Canadian Workshop on Information Theory (CWIT) 2019 (Workshop Webpage).
Organizer: Workshop on Information Theory and Wireless Communications (Technical Program).
Organizer: Bergerfest (Workshop Webpage)
---