Message from the Chair
Dr. Tim Davidson, B. Eng. D. Phil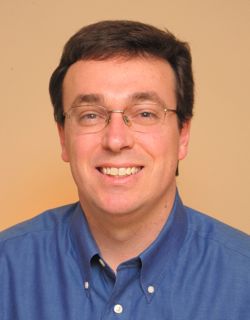 It is my pleasure to welcome you to the online presence of our department.
We are a dynamic community of faculty, staff and students who collectively seek to advance our society through the creation, development and application of electrical and computer technologies. The creativity of our faculty members, researchers and graduate students is expanding the boundaries of what is deemed possible, in areas as diverse as micro- and nano-scale systems, electrified and autonomous vehicles, medical imaging systems, and wireless communications.
In our undergraduate programs in electrical, computer, and electrical and biomedical engineering, we seek to create an environment that prepares our students to make their own creative contributions. We engage closely with our students to foster their development of insight into the fundamental principles that underlie the field, and we encourage them to explore creative ways to apply these principles in a variety of experiential learning activities. These activities culminate in the ECE Expo, at which final year students present, to the community at large, a prototype of a device that they have created during their final year. Some examples of these prototypes include a glove that measures the effectiveness of CPR, a wheelchair that is guided by thought, a dynamic demand controller for integrating renewable sources into our power grid, a digital water curtain display, electrified roller blades, and a physical sling-shot interface for the game Angry Birds.
I look forward to the opportunity to welcome you to a future ECE Expo, or to introduce you to our community in other ways.
With my best wishes,
Tim Davidson